A little about the company
Financial stability is possible for everyone. DRF Group was created to provide information and services that lead our clients to this stability. Whether you are a big family with significant debt, a fledgling company, a new immigrant, or a recent graduate, DRF Group can help you move forward. Not everyone can become rich, but all of us can find peace and balance.

DRF Group will work with you to find the specific goals that fit your life, whether you're interested in a personal budget or investing in retirement.



A little about me
I came to this great country in 1991 seeking a better life for my family. I found it. My life isn't perfect and it isn't easy, but I am grateful every single day for the fact that I get to live in a country that is still governed by common sense. Most importantly, I devoted the last nearly 25 years of my life to learning the financial rules that govern this country. As a result, I've understood how to
---
Powered by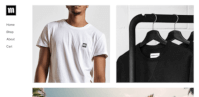 Create your own unique website with customizable templates.